Michael Caines opened as part of the Royal Clarence Hotel in 2001 having previously been the breakfast room.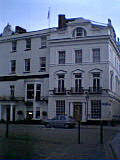 Exeter Bank was established initially as part of what is now the Royal Clarence Hotel in 1769 (9th July), and was part owned by William Praed who built the Hotel.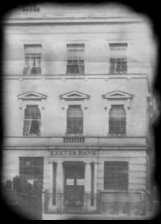 The bank became Dellars Cafe in 1905 and in 1916 became the part of the hotel.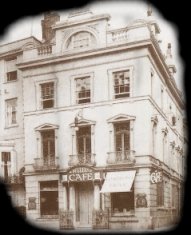 This building now incorporated into the hotel was the original bank. The ground floor makes up the breakfast room and bars with the upper floor comprising hotel rooms with a great view.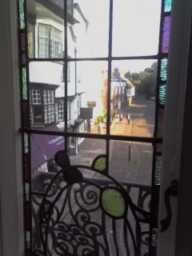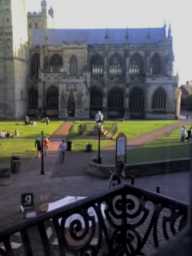 Bars that have previously existed in this part of the hotel or sections of it include the Zodiac Bar, which opened in 1939 a cocktail bar. 51 different cocktails were available, the speciality being "The Corpse Reviver". Ginger Wood was the bar manager in 1950, winning general acclaim for his "Gloom Chaser".
The bar was decorated in pink and silver, the fireplace surrounded by signs of the zodiac.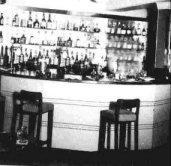 The bar evolved into Bishops Bar which closed in the 1980's. There used to be an entrance in Martins Lane but this was closed off when the Hotel was extensively refurbished in the early 1990's.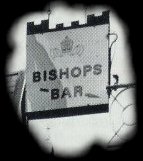 Bishops Bar became part of Michael Caines MC Cafe bar, part owned by Exeter Chef Michael Caine whose logo is the title of the bar and is open to non-patrons much like the Wellhouse Tavern, which is also run by the hotel management (Abode Hotels).

In 2008, the rear part of the bar that was Bishops Bar became MC Boutique. You won't find any booze in Boutique though. The entrance to this pattiserie is in Martins Lane, the former entrance for Bishops Bar in the 1980's. Also The Champagne Bar opened at this time.
Stuart Callon Copyright ©2000 - 2008