John Gandy was Vines until mid 2001, but the place only became a pub in the early 1980's. In the post war period, the building was inhabited by Rowland Brothers (Warehousemen) Limited, textile merchants.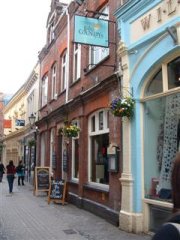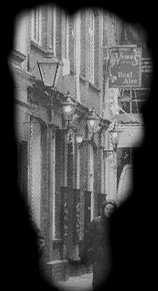 John Gandy was an Exeter brewer who in 1688 was dismissed from the City Council by Mr Justice Rokeby for being a "Tory Bigot". However it appears the pub was named after the brother of an earlier Exeter Brewer (William Gandy) whose name was also John. John was a Royalist priest who fell out with the puritans. He was re-instated with the resoration of the monarchy and became a fellow at an Oxford college.
The pub is actually named after him because the owners did not want it known as "Bill Gandys".
The Gallery Bar upstairs is available for parties.
Stuart Callon Copyright ©2000-2006