The Golden Lion originally probably opened as the Country House Inn (Clifton Rd) as listed by pigot in 1844, however there was no number given. Because the only other likely pub in Clifton Road was not recorded until 1878, it is most likely that the Golden Lion was originally known as the Country House Inn.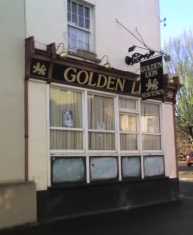 Fronting onto Clifton Rd.
The Inn appears on the 1876 map however as The Golden Lion. Stephen Hooper was resident in 1850 according to White in the The Golden Lion. An address of 64 Clifton Road is given in 1889, the same as today.
The OS. map of 1876 shows the inn to only consist of the building fronting onto Clifton Road, however today the pub is extended back into Sandford Walk as shown in the photograph below. This extension is shown on a later map of 1932.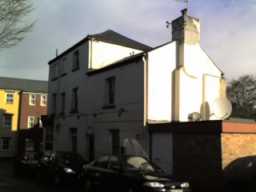 Extended after 1876.
Stuart Callon Copyright ©2002