On The Waterfront is a bar restaurant specialising in pizzas and resides at 5-9 The Quay.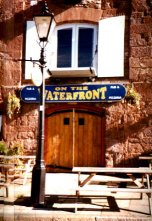 The pub opened in 1988 following the re-development of the quayside area and old warehouses.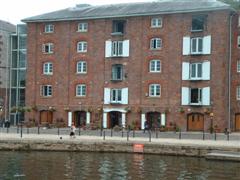 It was in fact built by Exeter builder, Hooper in 1835 designed to store and ship cargoes via the recently upgraded Exeter Canal.
The building has had many uses of the years. In 1923 (K), the Heavitree Brewery used it for storage, this was also the case in 1947, although Tremletts Ltd. also used the building. They were tanners.
In 1970 (K), F.H. Dolema and Co. Ltd. part - used the building with Kitson's Insulation. Dolemans were flooring contractors.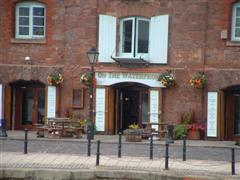 Stuart Callon Copyright ©2006