The Valiant Soldier was built as part of the St Thomas Shopping Centre in 1972 and was named after the the pub demolished in Magdalen Street a few years earlier although there was another reason for naming the pub as such.

On the Cowick Street side of Cowick Street Motors is an arch, the Gateway of Sherriff's Ward. The Sheriff's ward or The Devon County Prison for Debtors was built in 1818, only the entrance now remains. The year 1853 saw the debtors moved to the County Gaol and the building became a storehouse for the Devon Militia. In the mid 1990's the pub was re-named The Valiant and a few years later in 1998, it became The Longbrooke after it was extensively re-furbished.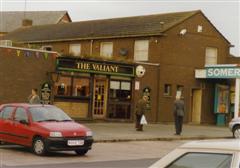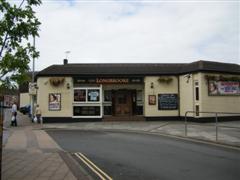 To visit the original Valiant Soldier in Magdalen Street, click here.
Stuart Callon Copyright ©2002