Jo Jo's opened in October 2001 as, becoming Zephyr Lounge and Bar in November 2004 and EX4 in August 2008.

You'll notice the clever use of the original building frontage by the bar which was previously a pine furniture shop (2000) and electrical shop (Electrosure Ltd, kelly 1970 at 162/163 Fore St). In 1947 (besley), 162 was occupied by Woodley's Shoes (Tucker and Glenn, boot and shoe-makers) with 163 being occupied by Marie Wilson Ltd (Wedding Costumiers).

Execellent use for a smart old building.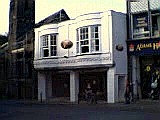 Jo Jo's
Jo Jo's (above) was a loud music bar with multiple screens showing sports and music video. The bar also featured a dance area.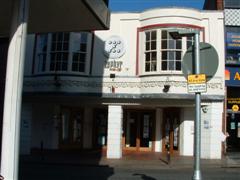 Zephyr
Zephyr is a little more sophisticated. Large sofas etc, music toned down, fewer flatscreens.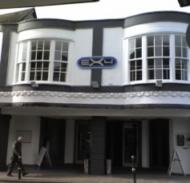 EX4
EX4 features much the same as Zephyr plus fruit machines.
Stuart Callon Copyright ©2002, 2004, 2008