The Railwayman used to be the Queens Head until May 2001. A Queen's Head used to stand next to Tremlet's, a hide company on Shilhay, close to where the BT offices now stand. Relocation is likely to have taken place in the 1930's though I can't find an exact date. The license of the original Exe Island pub in Edmund Street was transferred and the name retained. Click here to access this page.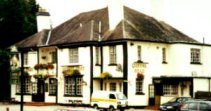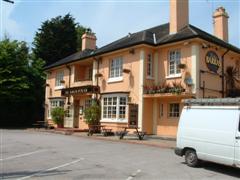 The Queen's Head was named after Elizabeth I.
Most of the larger houses in Pinhoe Road (the Whipton by-pass) were built around 1930 by local builders Wakeham and Tucker. An O.S. Map of 1905 shows the site of the present pub to have been the location of Polsloe Bridge Cottages.
In 1939, Kelly listed Henry Herbert Hooton as resident (270 Pinhoe Road, The Queen's Head) and in 1945, Besley lists the place as the Queens Head Hotel with J.C. Davis resident.
Stuart Callon Copyright ©2000-2003