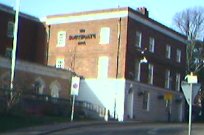 The hotel's site is believed to have been the location of Exeter's famous Lammas Fair which was a 3 day annual market. An archaeological dig carried out prior to construction of the hotel revealed several artifacts and the presence of a previously unknown defence ditch dating to the Civil war.
The hotel was originally named the Forte Crest Hotel changing to the Southgate Hotel in 1996 when the hotel ownership changed.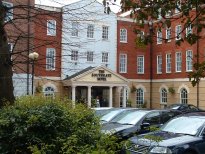 Dean Clarke House, formerly the Devon and Exeter Hospital is adjacent to this area. Dean Clarke was the founder of the hospital, the foundation stone was laid in 1741.